I used the code for gmail csv file parsing as a base and am stuck at a point here.
Using http get I am pulling the file information which contains the csv string in the http_response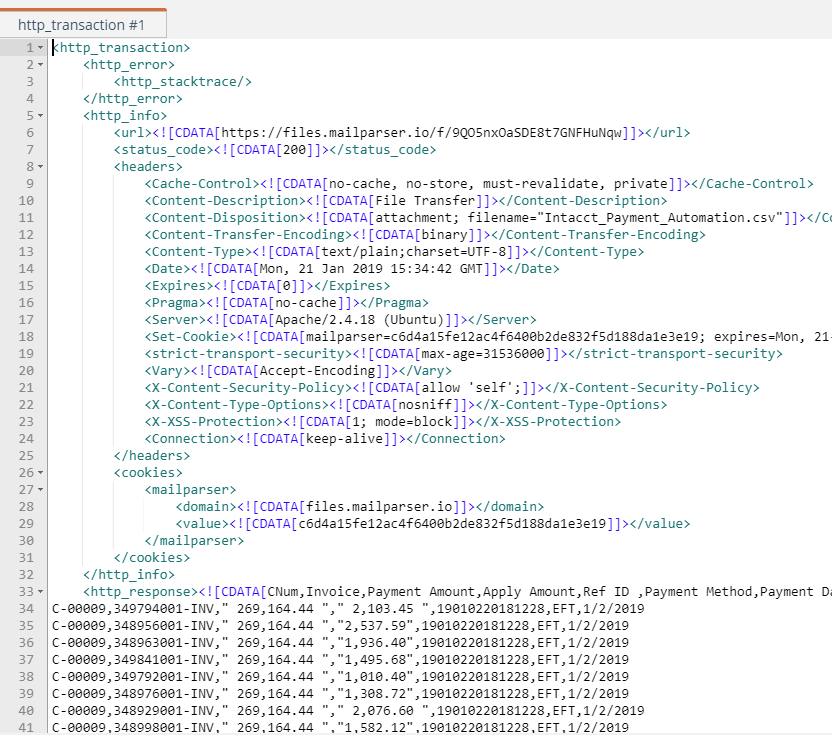 ok great. So using the gmail trigger code as a base I am doing this…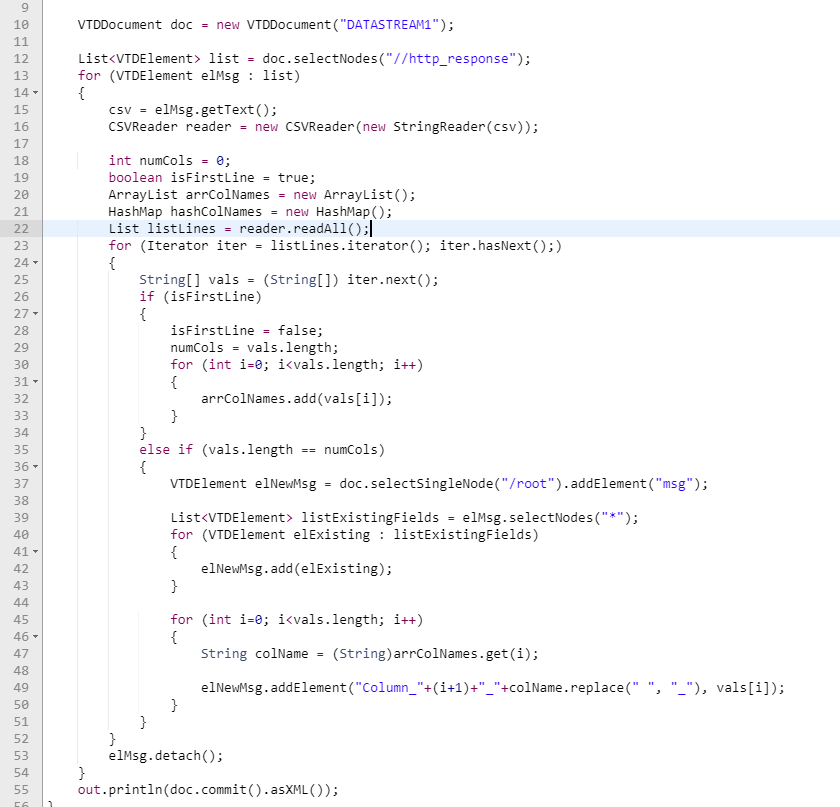 Now If I output the csv string (and comment out the elseif) I get the http_response so I know it is reading it. so. I know I want to read through that and parse out. In your example you were reading root/msg/attachment so you listed those in the elseif. pretty clear.
SO that is where I am stuck. If I make the main doc the http_response then i have no node to seelct in the elseif.
Any thoughts on how to direct it down the right path here?