question about the expected functionality of the parse array elements action. I am receiving a field that should contain two values separated by vertical bar ( xxx|123 ). i would expect when i pass this through, it should return an array with two values, [1] = xxx, [2] = 123. if i passed in a value that was missing the bar, i think i should be returned a single output for the entire input. what i am seeing instead is it splits each character into an array.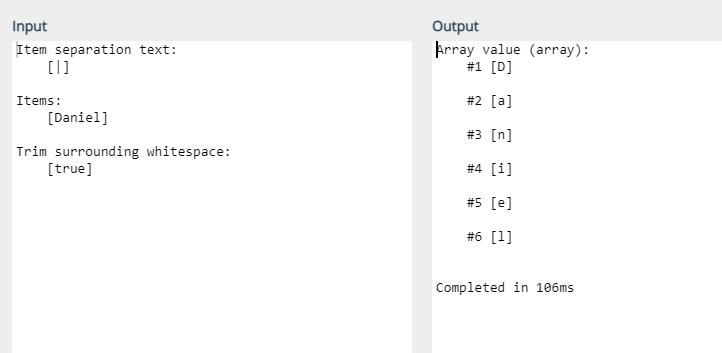 in the example, i would expect "Daniel" to be a value 1 in a single array.
is my understanding incorrect or is something not functioning correctly?