I have the app set up for Magento v1 (oauth 1) which works properly, retrieving the token and storing. everything is great there.
When trying to use the oauth transaction module to make any calls, i received a 500 error.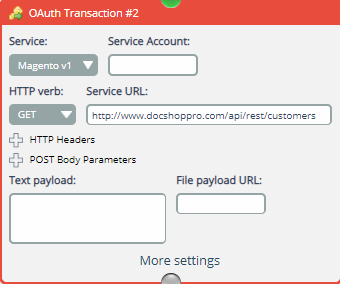 If I use the same provided credentials (consumer key/secret and token/secret) in postman I can pull data just fine. no error.
Just wanted to know if you have any experience here or any ideas that could help.
Thanks