This is more of a concept question than an actual issue. Recently Intacct released a new query method to replace their old. They have not given a date on if/when the old will be deprecated but i am trying to be ahead of the game and get the new functionality in place.
For the old way, there was a simple "read" or "readbyquery" with simple object, fields, and query fields (image right). Now they are replacing it with a fuller expanded query function that separate each field, query, and all logic. (image left)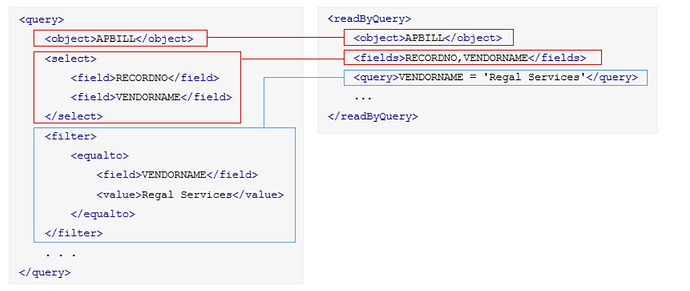 In apiant building a generic query assembly to handle any readby query was easy. couple of text entry parameters and go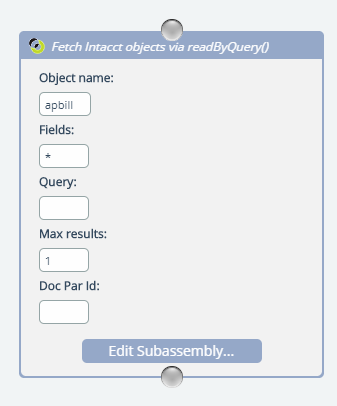 Great.
Now with the new query, it is not so simple. each field will need its own node (or null if you want all fields) and filters being much more complex.
So with this I am trying to think of a viable way to make a generic module to handle queries now and more importantly, how to enter them. Im just not seeing anything within apiant so far to get where i want to be.
Any ideas or direction is greatly appreciated here.
also, here is the documentation for reference (https://developer.intacct.com/web-services/queries/#overview)