Hello,
We're registering the webhook in Clover app and Clover is unable to send a response to protocol thread, it keeps throwing an error for "Unable to reach callback URL".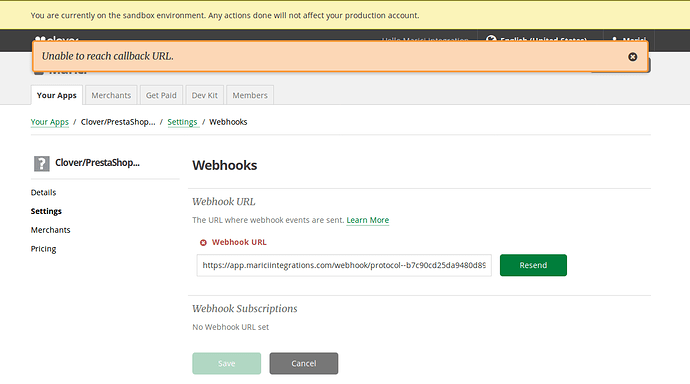 I've contact Clover about this issue and mentioned them that this URL was working before without causing any issue and they've checked the details and replied to me with below:

If I check the Clover's webhook
doc
it says the same that "The response to the server's request from your URL must be a 200 OK code".
I've also mentioned to them that this same URL is working for Clover's
production
but not for
Sandbox
.
Thanks